Configure The Windows 8 "To Work" Options


eBook -

$19.99
---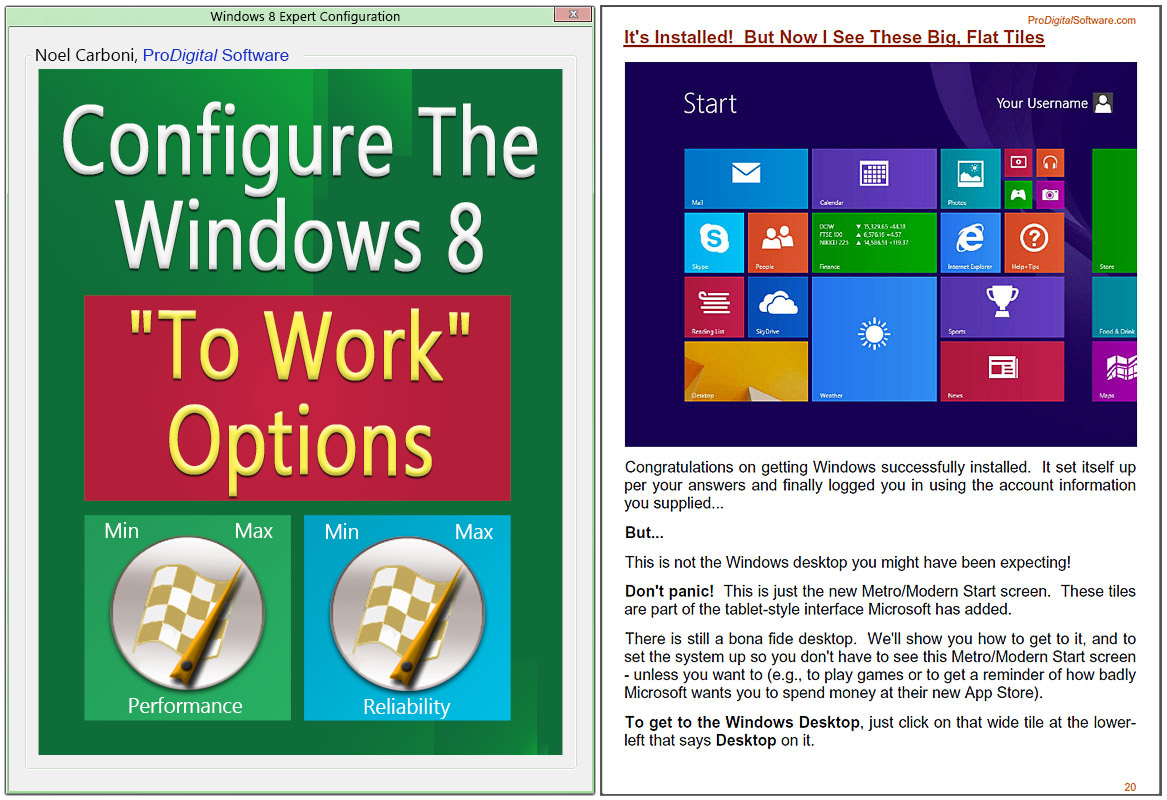 Our newest eBook chock full of professional setup and tuning info - the essential "How To" you need to get the most out of Microsoft® Windows® 8.
Updated for 8.1!
Successor to our hugely successful title Configure the Windows 7 "To Work" Options, it started as a set of tweaks and secrets our engineers at ProDigital Software have been developing for years to help us quickly set up our own development workstations and server systems and get them to where they are desktop-centric powerhouses that are lean, stable, and useful. This information has proven tremendously valuable, allowing us to concentrate on our work instead of trying to make our computers work right.
If you want to use Windows 8's desktop for serious computer work, get the best possible performance out of your system, and have it be rock solid reliable you NEED this guide!
More than 120 pages of hard-won information, including detailed info on setup, tuning, and best practices such as backup to get productive quickly and keep Windows in tip-top operating condition long-term. This amazing collection of tips, tricks, and tweaks is available to you as an inexpensive eBook in the PDF format: Only a few megabytes in size, you can download this guide in seconds and use it while setting up and tuning up your Windows 8 or 8.1 system. Even if you're already up and running, use these great tips to tune it up and make it even better!
---
Here are the free companion files, in a zip archive, that the book instructs you to download. Open the zip file, and save the tools in a folder on your system from which you will run them.

---
---