AstroFlat Pro

8BF Filter Plug-in

Version Detail / Download
Release Notes
Version 1.0.3 - September 17, 2017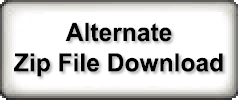 Bugfixes and reliability enhancements:
An initial attempt is now made to get the display driver to switch to the higher performance GPU on dual GPU systems. This averts installation failures on some laptops.
Adjustments have been made to the internal OpenGL pixel formats requested to avoid triggering failures in some older display drivers.
A problem that disallowed operation with the error "This software is not licensed to run on this system" with certain hardware configurations has been corrected.
Inaccuracies when interacting with the host editor to display the final progress bar after [OK] are corrected.
For new installs, the license file is now stored in a user profile subfolder per Microsoft's recommendation to avoid disparities in activation status between privilege-escalated and non-escalated runs.
The plug-in will no longer allow another run without restarting the host editor if there is an unexpected failure during shutdown. This avoids compounding problems and possibly de-stabilizing the user's editor.
Buffer security checks are added for 32 bit builds to improve robustness and security of operation.
Improved user-submitted problem reports to better document issues in installation, startup, or shutdown.
Version 1.0.2 - September 1, 2017
Reduces the load on the GPU shader compiler in the display driver during startup, to speed the initial display of the main dialog and avert failures in older drivers.
Adds a workaround that averts a problem with older display drivers that return unaligned buffer pointers for Pixel Buffer Objects.
Improves logging that can help us diagnose problems when a problem report is sent in.
Adds previously missing ToolTips for color buttons in the options dialog.
Version 1.0.1 - July 8, 2017
Version 1.0.0 - July 3, 2017
---