AstroFlat Pro

8BF Filter Plug-in - USD $34.95
Overview
Flattening Astroimage Illumination
is not something

that has to take

a lot of time

and effort.
AstroFlat Pro is an 8BF Photoshop-style Filter Plug-in for image editors that you can use to quickly and easily flatten the luminance in your astroimages.
---
Works on PCs running Windows 7 and newer with Photoshop or 8BF plug-in compatible editor.
Sorry, we don't have Mac-compatible plug-ins at this time.
---
Intuitive, fast GPU-accelerated "just move the controls until it looks right" operation with seriously sophisticated underpinnings.

Try it now! 15 Day Fully Functional Free Trial.

Real Time Separation of Image Details from Sky Glow.
Handles Hot Spots and Gradients with ease.
Simple Controls, Instantly Visible Results.
No selections required.
Works Great on Individual Images.
Prepare Multiple Images Quickly for Combination.
Store and Retrieve Favorite Settings.
Works With 32 and 64 Bit Image Editors on PCs.
Handles 8, 16, 32 Bit

C

o

l

o

r

and Grayscale Images.
Pixel Math is 32 Bit Floating Point for Max Quality.
Fully Color-Managed for Professional Results.
Scrollable, Zoomable GPU-Accelerated Preview.
Familiar Photoshop Filter-Style Usability.
Editor Integration With Selections, Layers, Masks.
Supports Actions and Use as a Smart Filter.
Customizable UI - Dark and Light Choices.
---
Sample Images
Here are a few samples with which you can see the results possible in seconds with AstroFlat Pro.
---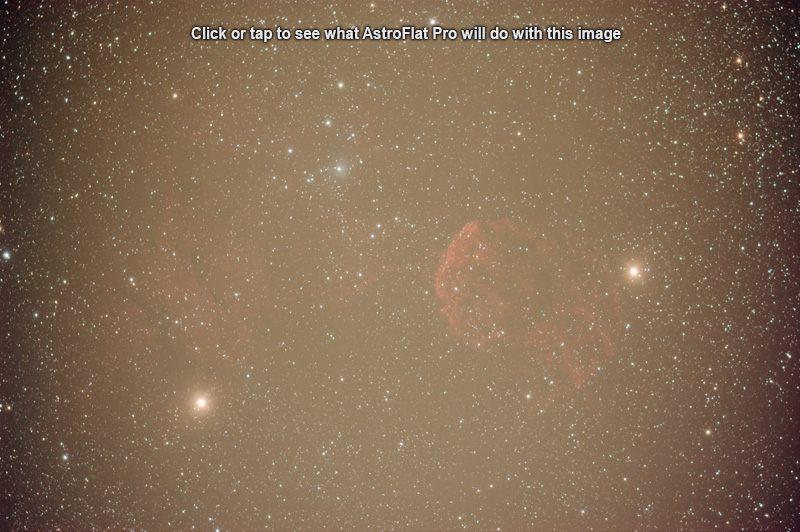 Extract the dim detail even through serious light pollution.
---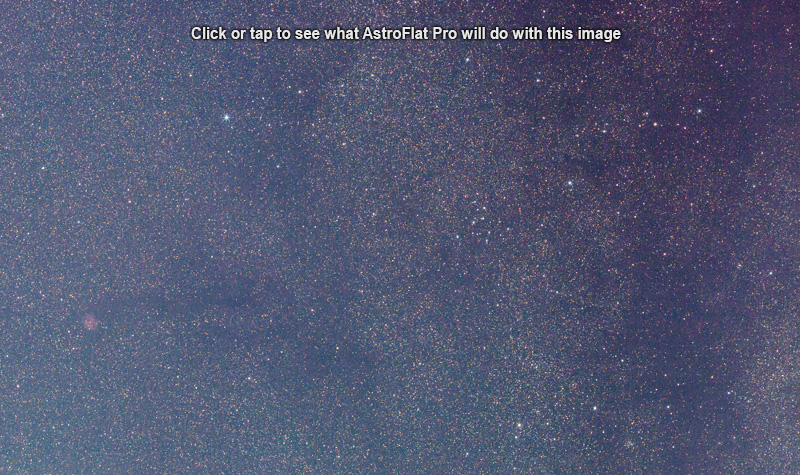 Shoot a little bit before astronomical dark? AstroFlat handles colored gradients with ease!
---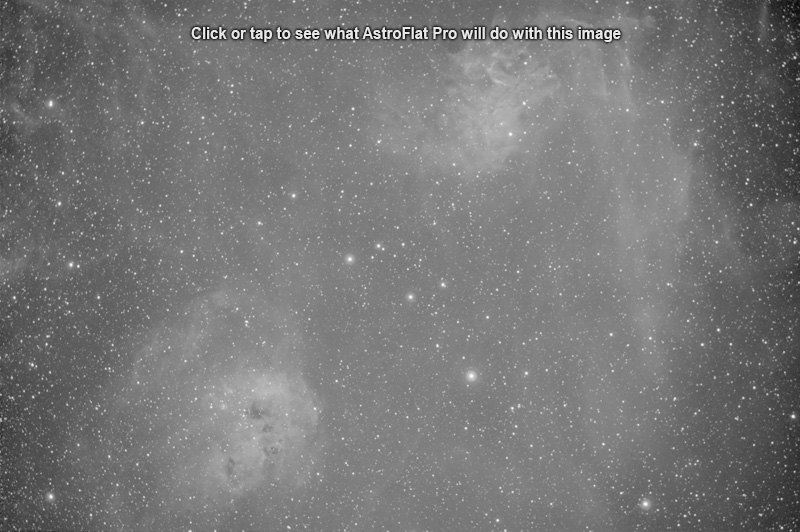 Grayscale / Narrowband? No problem.
---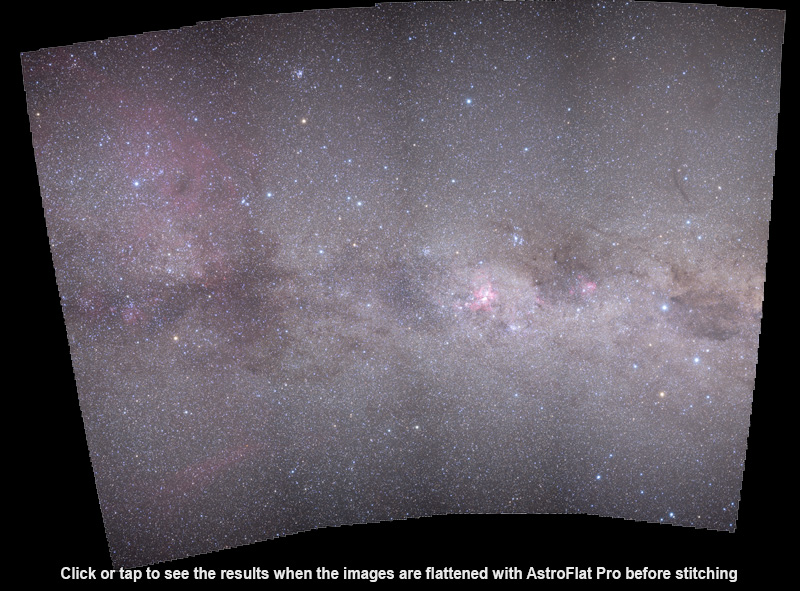 Flatten the individual frames that go into a mosaic and stitching becomes seamless.
Click Here to Find Out how to Try Out AstroFlat Pro on Your Images for Free!
---
Some of the images on this page courtesy Dr. Greg Parker and Alex Cherney.
---