Version 4.3.2 - August 19, 2017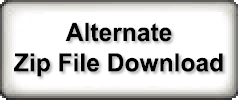 Version 4.3.1 and newer only run on Windows 7 and later. See the links below if you have Vista.
Corrected a problem where the plug-in could crash when used with older Intel G41 GPUs.
Fixed a low-likelihood failure to analyze very large images on systems with lots of cores.
Added ToolTips for UI color selection buttons.
Updated secure communications to use latest OpenSSL release.
Version 4.3.1 - July 8, 2017
Version 4.3.1 and newer only run on Windows 7 and later. See the links below if you have Vista.
Due to more stringent Microsoft code signing requirements, we can no longer support Windows Vista.
Added 30 bit color display for systems with graphics cards that support it (e.g., nVidia Quadro).
Improved RAM management. The 32 bit variant can now work on slightly larger images.
Better user notification if something goes wrong because of a lack of available memory.
Fixed a low probability crash after pressing [OK] or [Cancel].
You will now regain control of the plug-in if an extremely high Quantity control value is selected and the plug-in appears to lock up, then the Quantity control is slid back back to a lower setting.
The installer now recognizes the ACDSee image editor and installs the plug-in into it.
Will no longer suggest saved settings file names derived from "Default Settings" or "Initial Settings".
Corrected a low probability problem where the plug-in could report it has become deactivated.
Improved integration with Photoshop 6.0 and CS2 for Control-F operation and action recording.
Plug-in dialog startup is a fraction of a second faster.
Version 4.2.7 - May 3, 2017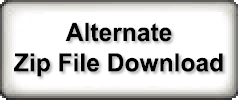 This is the last release that will run on Windows Vista.
Corrected a crash when used with an ancient version of Photoshop.
Version 4.2.6 - April 4, 2017
Used a more sophisticated bicubic upsampling technique for zoomed-in previews when "Display Appears Smoother" is selected.
Changed the product activation dialog to allow an immediate retry of a web activation if an offline activation has already been requested. This should help new users to avoid being locked out of doing a successful activation.
Security enhancements to ensure problem reports can be successfully submitted via the "Report StarSpikes Pro 4 Problem" feature in the Start menu.
Version 4.2.5 - February 10, 2017
Made installer aware of Corel PaintShop Pro X9 and (future) XX releases.
Corrected an issue that could cause the initial preview display on a nVidia-equipped system to be delayed.
Improvement in logging so that if a crash report is sent in it'll help pinpoint the problem.
Minor bugfixes.
Version 4.2.3 - January 12, 2017
Added a workaround that prevents a crash when run under Paint.Net's 8BF filter interface (PsFilterPdn.dll).
Version 4.2.2 - January 10, 2017
Fixed a problem where the plug-in could crash under some conditions when run by editors that provide buffer allocation suite services.
Increased accuracy of color-management logic.
Improved speed a little for final rendering.
Version 4.2.1 - January 3, 2017
Fixed a problem on small (e.g., single core) systems where the initial analysis could stall.
Version 4.2.0 - December 13, 2016
Completed support for 32 bit floating point HDR images.
You can now drag effects around to reposition them with the Edit cursor.
Increased the image size limit from 32,767 pixels on a side to 96,000 pixels.
Now uses newly available full 64 bit buffer allocations from Photoshop to handle larger images.
Added a new Start Menu function with which you can easily report a bug and send in logs.
Improved exception handling throughout, to better protect against Photoshop crashes.
Cleared up a problem where under some conditions canceling the plug-in could cause an error.
Fixed failure to render effects if only one type of effect is given a non-zero intensity.
Improved logic for recovery after an out-of-memory condition and effect controls have been reduced.
Increased responsiveness of code that handles Cancel during initial analysis.
Tweaked initial analysis so as to better differentiate stars in bright nebulae.
Made drop down list longer to handle a larger number of saved settings files.
Adjustments to the multithreading subsystem to improve reliability and efficiency.
Version 4.1.10 - September 24, 2016
Corrected a startup bug that could cause a -108 "memory full" error on systems with 4GB or less RAM.
Bugfixes and a sneak peek at several new 4.2 features, including effects drag and drop and HDR support.
Version 4.1.8 - September 10, 2016
Refactored code to not overuse RAM resources after selecting [ OK ].
This version reworks the multi-threading processes to use multi-core CPUs more effectively.
Version 4.1.7 - August 28, 2016
Corrects a crash when run on systems with CPUs that don't support the SSE 4.1 instruction set.
Version 4.1.4 - July 8, 2016
Corrects a crash when a software update is available on the 8th and 9th of the month.
Version 4.1.3 - July 8, 2016
Corrects an inability to show the Software Purchase Activation dialog to facilitate activation.
Fixes a minor internal problem running on Vista. This would not normally be seen by the user.
Corrects a problem where OpenGL support isn't properly checked during installation.
Shaves a good portion of a second off the plug-in startup time.
Fixes an internal estimate that could cause more RAM to be used than necessary.
Version 4.1.2 - June 28, 2016
Better analysis of images where the brightest thing in the image is not pure white.
Better error handling in cases where insufficient RAM is available.
Reduced resource usage after clicking [ OK ], especially with large effects.
Reduced the size of the secondary spikes vs. primary in Basic mode as they could be overwhelming.
Optimization for better performance, especially on multi-core machines.
Improved subpixel positioning of Soft Flare effects.
Improved responsiveness on [ Cancel ] of long operations.
Installer now has a SHA256 signature.
Bugfix: Possible crash after clicking [ OK ].
Bugfix: Settings selector label could disappear after loading a saved preset.
Bugfix: Progress bar after [ OK ] could regress near the end.
Bugfix: Minor RAM leak.
Bugfix: Incompatibility between 32 and 64 bit saved parameters when used as Smart Filter.
Bugfix: Slight brightness change if editing effects and no change to Brightness control.
Bugfix: Missing "Out of RAM" error pop-up for editors other than Photoshop.
Version 4.1.1 - May 15, 2016
On-screen controls updated to provide a crisper, more polished user experience.
Improved display performance, quality, and compatibility with more GPU models.
Previewed effects now better match the final rendering, especially spike sharpness.
Improved control appearance with high DPI displays and scaling other than 100%.
A number of bugs have been fixed and the code has been optimized for maximum speed.
Support in the installer has been added for anticipated Photoshop releases.
Version 4.0.10 - October 5, 2015
Corrected a compatibility problem with Vista. No functional changes.
Version 4.0.9 - September 15, 2015
What's New In Version 4
Fully integrated support for Photoshop Smart Filtering.
Advanced editing mode provides unprecedented creative control.
Optimizations for manual effect editing.
Effects scale to image size.
Smoother zoomed displays.
Improved effect appearance all around.
Usability improvements.
Better preset file handling.
Improved color accuracy.
Better highlight analysis.
Fast startup and rendering times.
UI updates to support Windows 10.
StarSpikes Pro version 1 through 3 Users