StarFilter Pro

Version 1 8BF Filter Plug-in

Overview
StarFilter Pro version 1 is an older product that has been replaced by a newer version and is no longer for sale.
Click here to learn more about the latest version.
---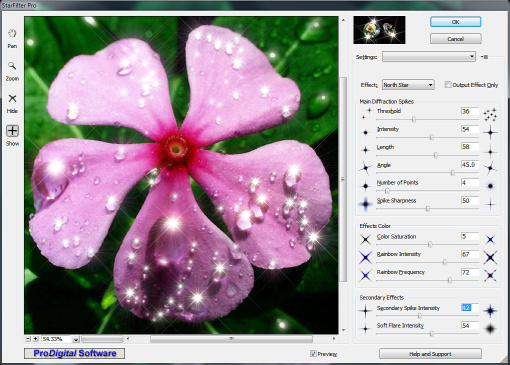 StarFilter Pro

is a plug-in for Adobe® Photoshop®, Corel® PaintShop®, and compatible image editors that you can use to add strikingly beautiful star filter effects to your images digitally, without the use of cumbersome glass filters!

Differentiate Your Images from the Crowd!
---